A site that arouses early interest
Erected in the Neolithic period by a human population that left many traces in the surroundings, the site of Kerguntuil became a source of interest in the early 1930s, particularly from the Dutch who acquired a vase found there. The municipality and the tourist office then decided in 1939 to excavate and rehabilitate the passage grave before the foreign archaeologists return. With the help of local residents such as granite quarry workers or simple volunteers, the slabs were raised and approximately replaced.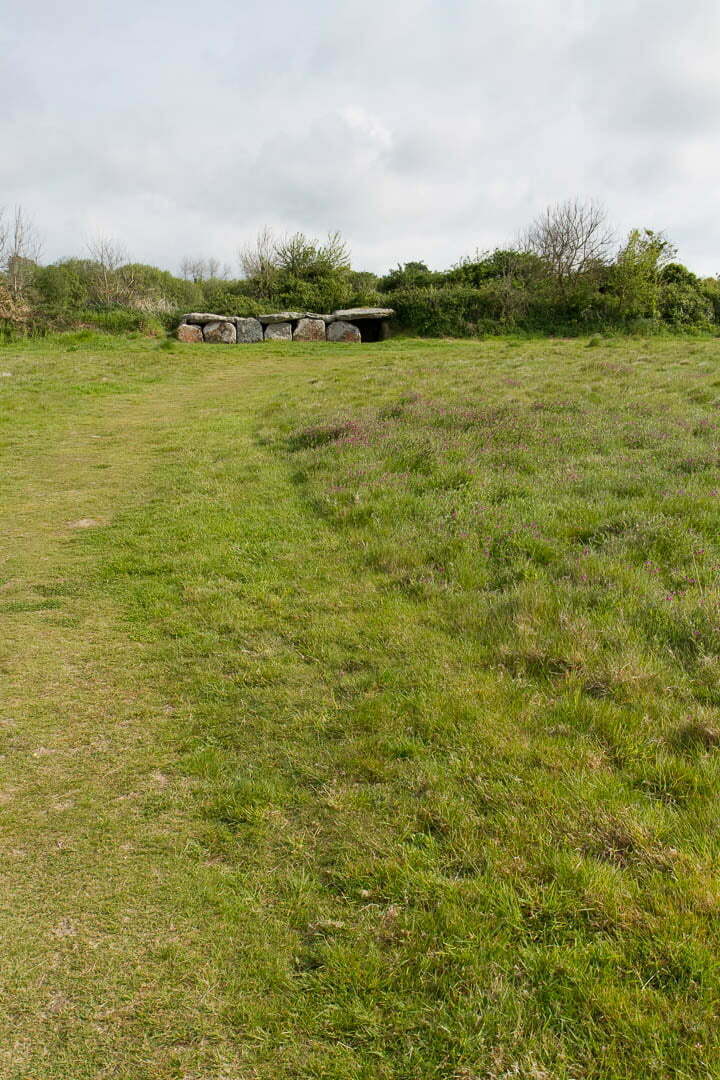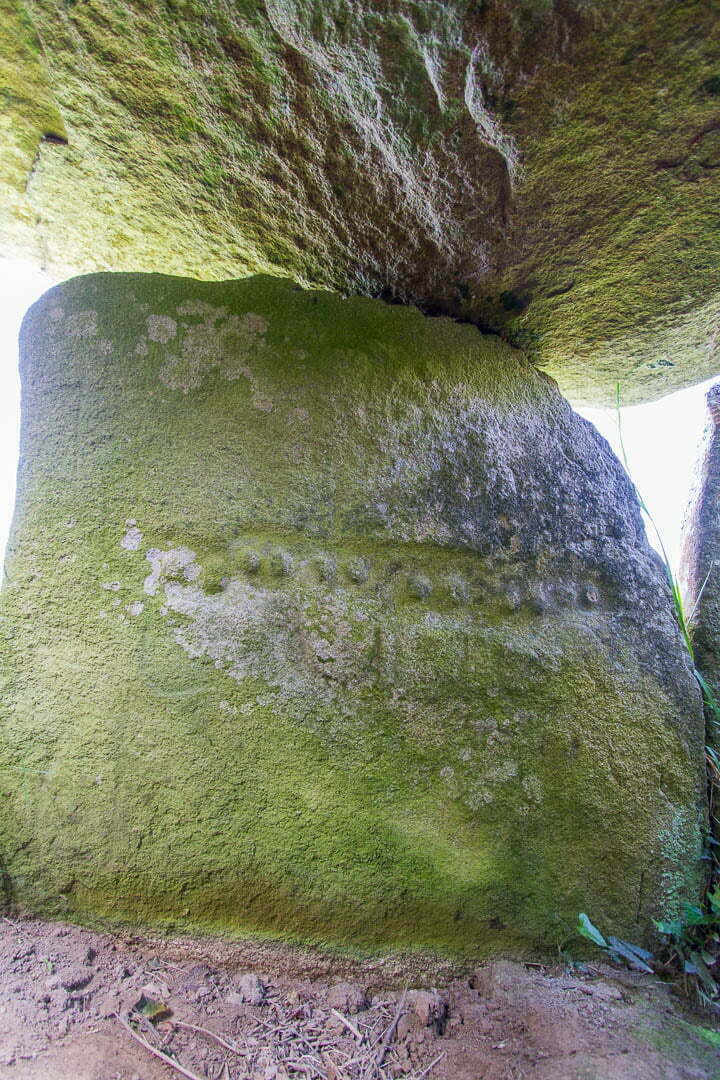 Representations of the goddess
Crawling to the end of the passage grave, we can see on the inner face of the fourth and fifth pillars several representations of the Mother Goddess. Symbolised by a necklace surmounted by two nipples, this bas-relief present in other tombs is rarely made up of so many copies. An additional pair of breasts would now be in the ground, the slab having been reassembled upside down. Watch out for your head when you come out, your skull will not win against granite!
Objects from daily life
In addition to the vase initially found, the excavations would have made it possible to discover an amphora neck, a net weight, a perforated stone, an arrowhead, a spearhead in flint, a dozen polished stone axes and fragments of pottery.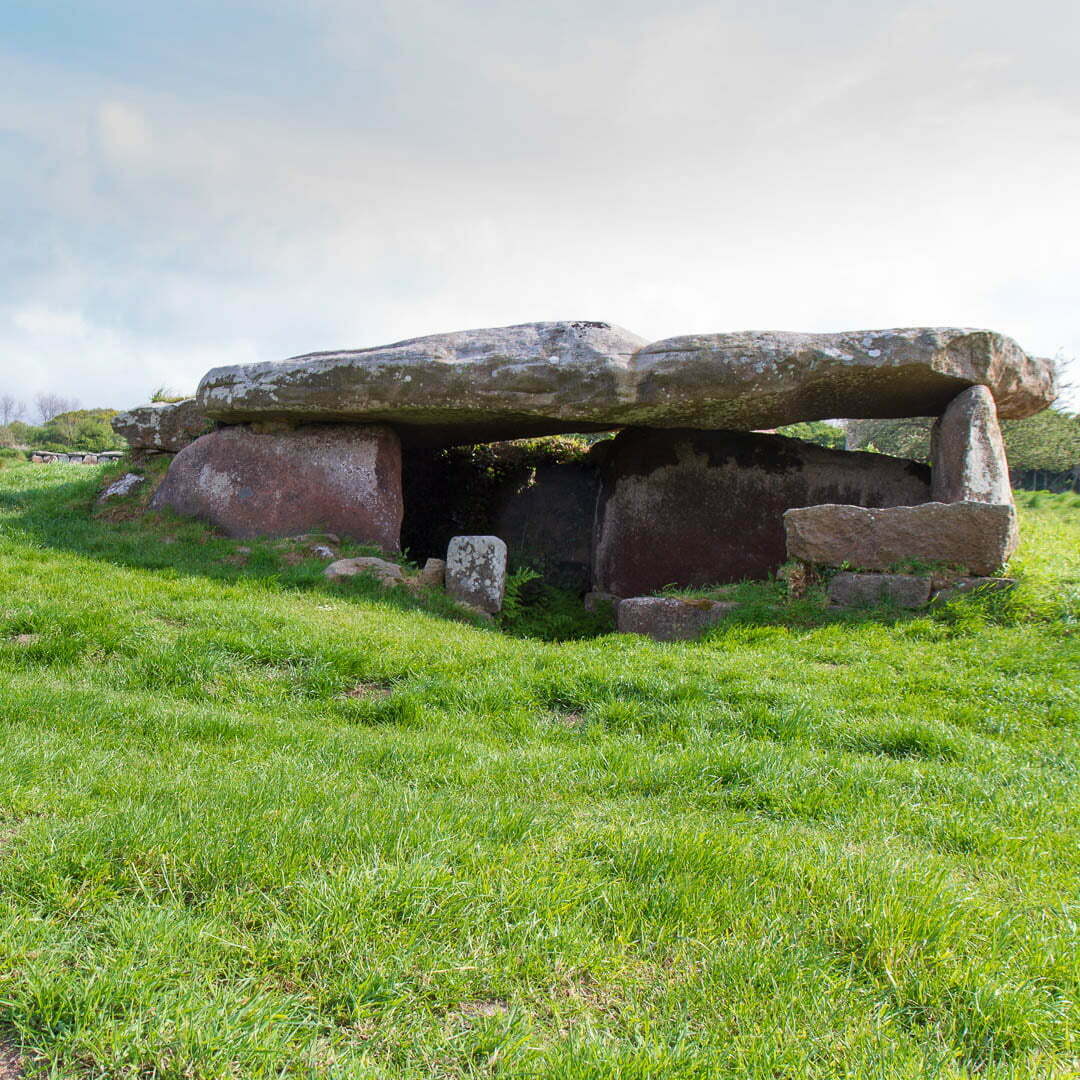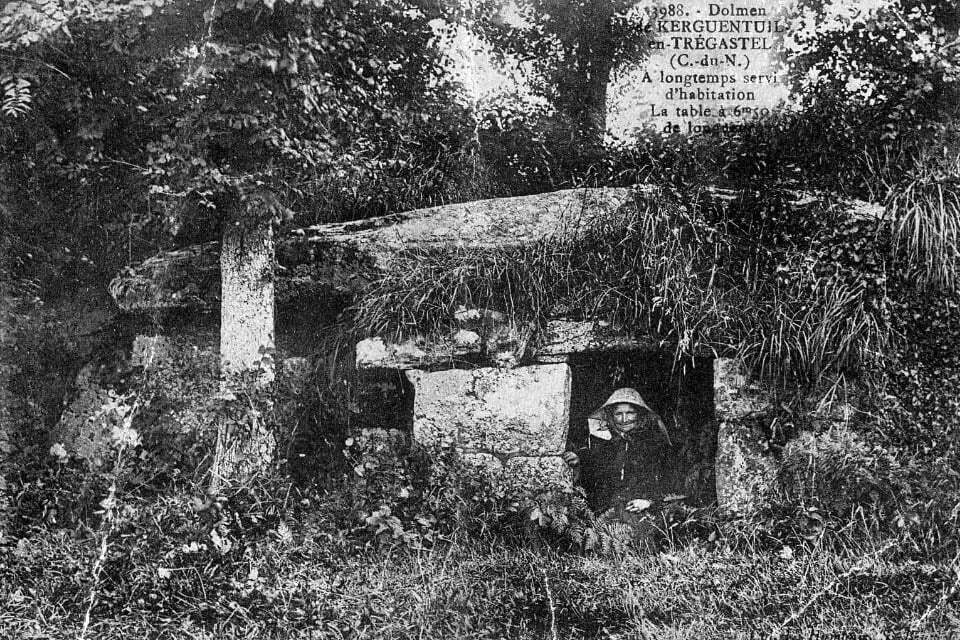 A massive dolmen
Known for a very long time, the nearby dolmen is the most imposing in the region. High enough to stand up in, its cover slab measures approximately 3 x 5 meters, making the surface… habitable, which was the case at some point! It remains from this astonishing arrangement small windows and a photograph on an old postcard. The dolmen would also have served as a stable.
A gone standing stone
Another sign of an important archaelogical site, in addition to the passage grave and the dolmen, a standing stone would have existed between these two buildings, according to a report in the book Le Dictionnaire archeologique de la Gaule. It unfortunately disappeared between the half of the 19th and 20th centuries but was described as an irregular rectangle, with both sides of the same size, slightly leaning towards the North-North-East, 2.30 m high, 1.15 m wide and 0.30 m thick.
Finally, having seen tourists eager for selfies climbing on it at a run, without taking the time to read the explanations and realise the exceptional nature of the site, it seems necessary to remember that the passage graves are above all graves of historical value and that the places must be respected. We are lucky in this part of Brittany to be able to access these megalithic sites freely and we would like it to stay that way.
Information
Address: in front of 19 Rte de Kerguntuil, 22730 Pleumeur-Bodou, Brittany
Distance from the house: 7,5 km
Dogs: authorized
Price: free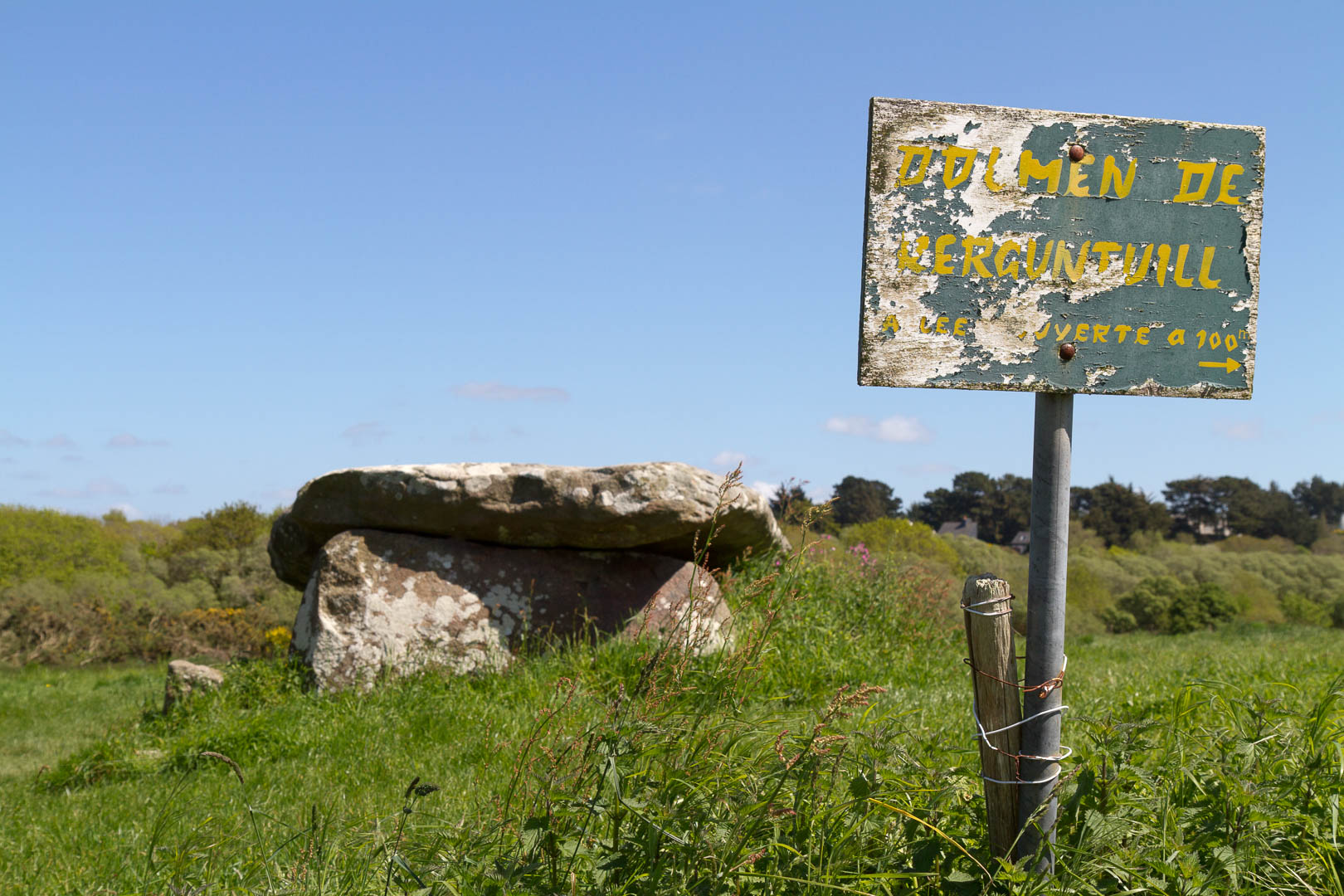 Source : Bulletin de la Société Préhistorique Française Persée