A geological adventure
To visit the granite quarries is to go back in time layer by layer and rediscover the origins of the earth. At 30 meters deep, you will see the immensity of the magma frozen in vertiginous walls surmounted by what seems to be a thin layer of vegetation: the earth on which we walk without thinking. Another perspective!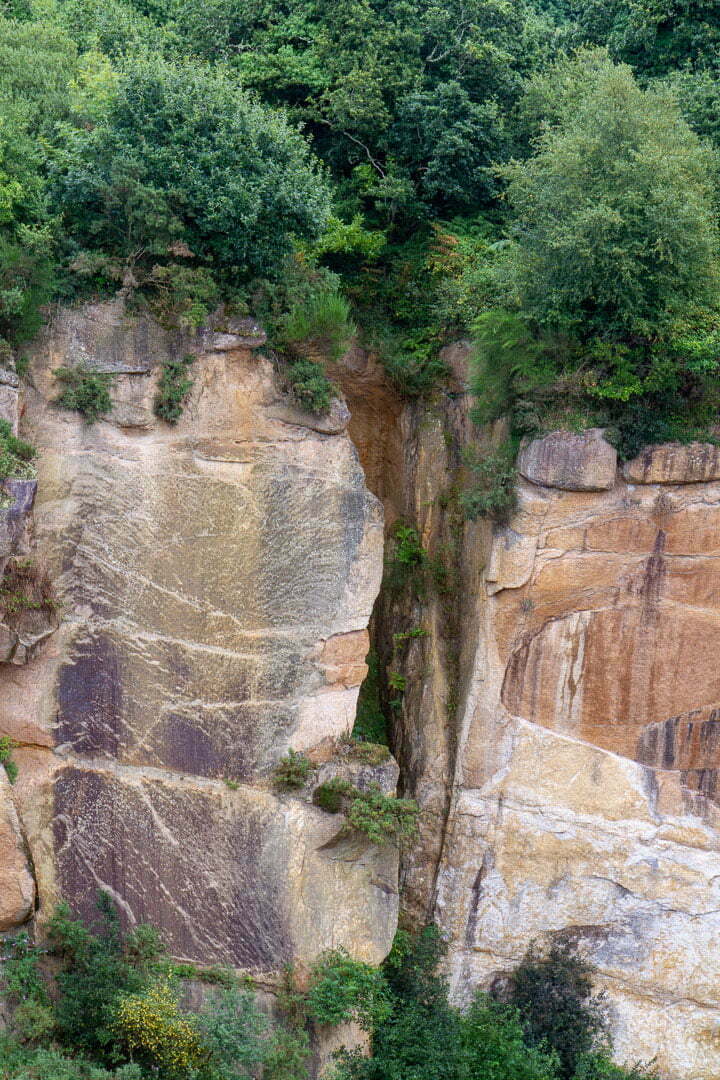 Industrial prowess
Extremely hard stone, mining granite blocks is no easy task. However, its colour and quality gave it a worldwide reputation which led to digging it, even before the creation of modern machines. Between man and technique, travel through History from 1850 to the present day – the place is still in activity – to discover this emblematic rock which has made the coast famous.
Information
Address: La Clarté, 22700 Perros-Guirec, Brittany
Distance from the house: 6 km
Dogs: forbidden
How to visit?
Located in the La Clarté district, near Ploumanac'h, visits can only be made by booking a tour at the Maison du Littoral (€ 5.50 / person). In summer, a guide accompanies you every Thursday at 11 am.