A changing landscape
In all weathers and all seasons, the scenery is always breathtaking. In winter, wait for a big storm to pass and come admire (from afar and with caution) the huge waves crashing at its feet. In summer, watch the sun go down and tint the stone in a range of colours, from orange to the famous pink to which the coast owes its name.
Beyond the lantern and the pretty building, you will enjoy a whole landscape. Between the famous rocks, the panorama on the Seven Islands archipelago and the environment preserved by a specific protection of this typically local vegetation, you will understand why the place has become an emblem.
On a hiking trail
The location is also on the GR34 path and offers a beautiful walk along the sea. Coming from the beaches of Perros-Guirec, like Trestraou (or from the lighthouse parking lot!), you will pass by the SNSM (boat rescue) garage. If the boat is not always on display, you will at least see the rails used for launching.
Solo or in a group
A victim of its success, you sometimes run the risk of meeting a crowd of walkers. However, it is still possible to have a peace of mind when choosing your moment. To help you make up your mind or simply dream of your next visit, you can have a look at the live feed from the webcam coastal conservatory.
Information
Address: Men Ruz lighthouse, Ploumanac'h, 22700 Perros-Guirec, Brittany
Distance from the house: 7 km
Dogs: authorized on a leash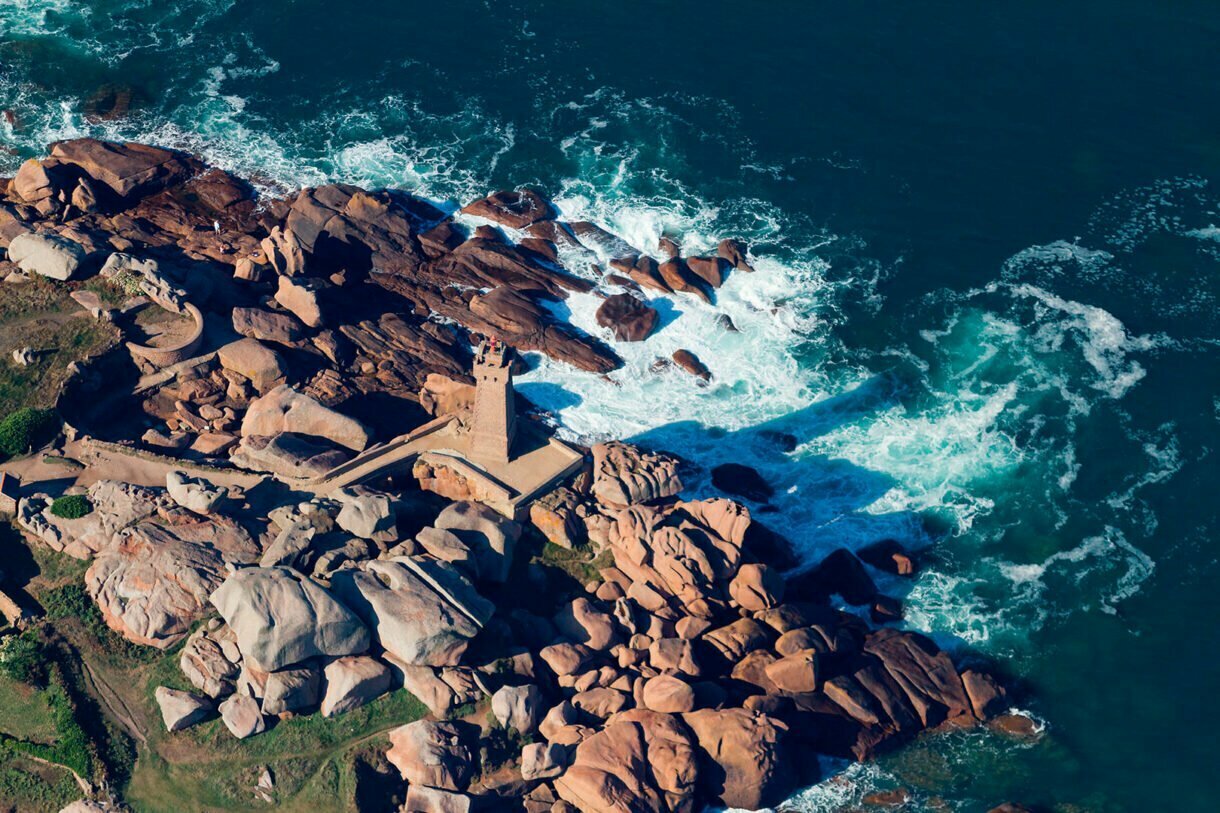 As you guessed, no matter how well we know it, we love it!