Patron Saint of Brittany
Saint Yves is the patron saint of Bretons and lawyers, just as Saint Patrick is that of the Irish. He is celebrated on May 19th, the anniversary of his death in 1303, in all the parishes but even more particularly in Treguier, during the most famous pardon in the region which takes places on the Sunday closest to that date. Beyond the religious aspect, Saint-Yves has become a gathering moment to celebrate Brittany.
An outstanding event
The ceremony draws a crowd of believers and curious people to the city. The pontifical high mass is said in the full Saint-Tugdual cathedral, and is broadcast live on the adjoining square so that everyone can follow it. Some hymns are sung in Breton, including the hymn Sant Erwan (Saint Yves).
Once finished, men take out the heavy banners which they will carry throughout the procession and which they will bow three times in front of the head of St Yves during the Salute of the banners. The relics of Saint Yves follow, in the form of a skull, presented in a gilded and transparent reliquary carried in turn by the clergy and the people in the law. The pilgrims escort this object of devotion through the streets of the city, to Minihy, the saint's native parish, before returning his remains to their starting point.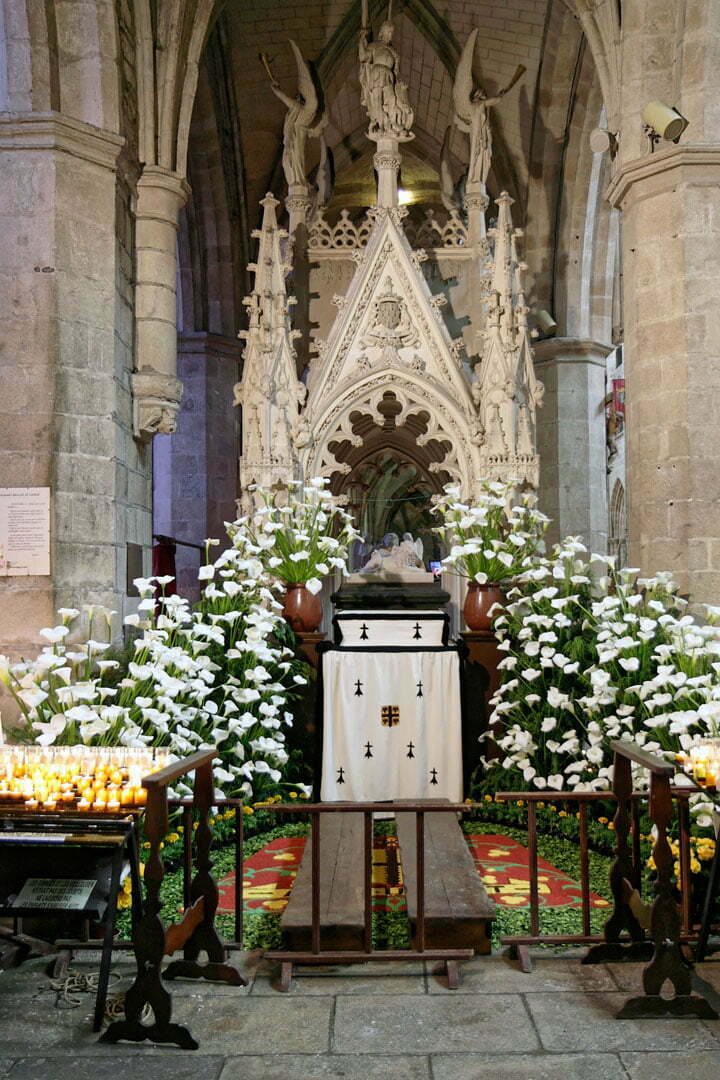 Information
Address: Saint-Tugdual Cathedral, Place du Général Leclerc, 22220 Treguier, Brittany
Distance from the house: 19 km
Date : a Sunday before or after May 19th
Dogs: strongly discouraged (crowds, noise, etc.)