A privileged location
Nestled in the shelter of the surrounding islets, such as Millau or Molene, Trebeurden marina is a place where the possibilities of exploration are endless. A most sumptuous seascape, the immediate proximity of one of the most beautiful beaches in the area – the magnificent Tresmeur-, hiking trails to take advantage of the coast assets… all you have to do is choose your favourite activity!
Walkers, start stretching your legs on the dike admiring the boats and the view on the islands before leaving for a hike!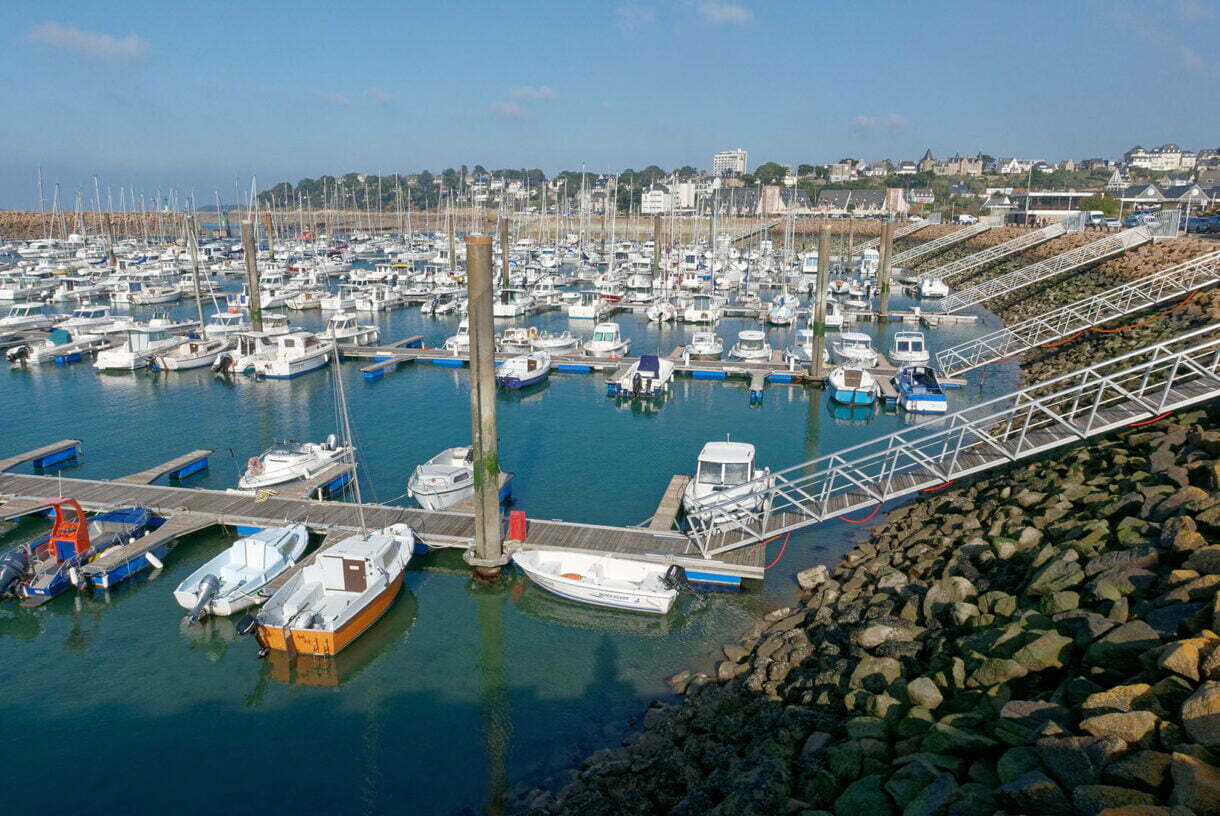 Information
Address: Bureau du Port – Isthme du Castel, 22560 Trebeurden, Brittany
Distance from the house: 14,4 km
Dogs: authorized on a leash