Passage grave
A discovery.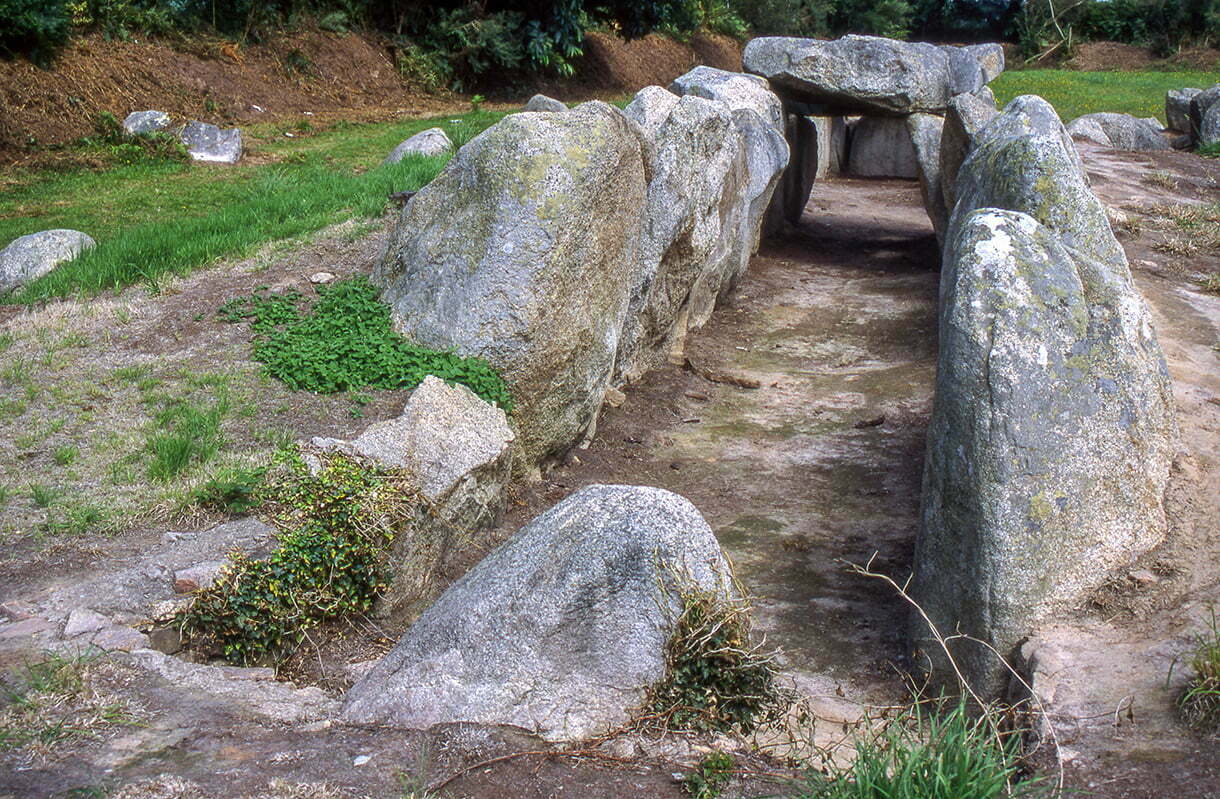 No need to go far to see megaliths!
From the house, take to road towards Lannion, then take the "Crec'h Quille" exit at the roundabout before the retail area. The old stones are at the end of a dead end where it is difficult to make a U-turn. It is better to leave the car at the entrance of the street and finish on foot. Access is free.
A remarkable place in the town
Discovered in 1961 by Françoise's teacher, the owner of the Crec'h ar Goff cottage, the Crec'h Quillé passage grave was excavated and renovated in the years that followed. Built in the Neolithic period, more than 4000 years ago, it contained stone tools and pendants, as well as vases. Although it is a collective burial, bones are never found in Brittany because the acidity of the soil destroys them quickly.
It may be less well preserved than other monuments of the same type but it has unusual features such as a side entrance and a representation of the Goddess Mother engraved in the stone in front.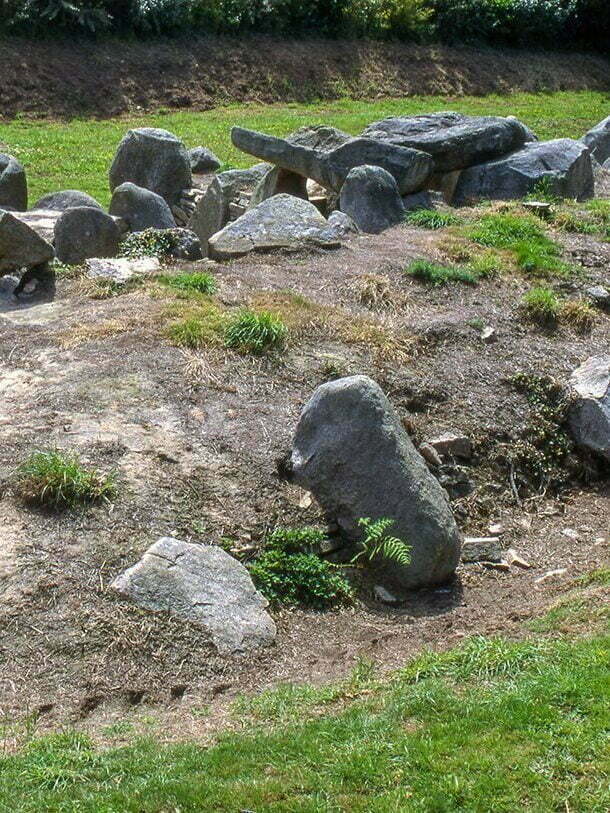 Information
Address: Crec'h Quille, 22700 Saint Quay Perros, Brittany
Distance from the house: 3,2 km
Dogs: authorized