A beach in the heart of pink granite rocks
Small cove full of charm, the Saint Guirec beach in Ploumanac'h offers a pleasant walk. Located on the GR 34 hiking trail, not far from the famous Mean Ruz lighthouse, it is also accessible by car thanks to a nearby car park. Once there, enjoy the view on the Costaeres castle and a typical pink granite coast landscape.
A saint surrounded by water
The most interesting feature of the place is the Saint Guirec oratory, built in the eleventh century on a rocky platform in the middle of the beach. Accessible at low tide by a staircase, it contains a granite statue made by Yves Hernot. Do not miss the Gallic stele re-used for construction, on the first level on the right. The girls in the neighborhood wishing to get married used to come and plant a needle in the statue nose. If it held until the next tide, their wish was granted in the year! No need, however, to give it a try, at the time the sculpture was made of wood 😉 The original can be seen in the nearby chapel.
Restaurants and shops
You will find here souvenir and clothing stores, as well as creperies and other restaurants including the very good La table de mon père (My father's table) in Castel Beau Site. Several gourmet choices for a break and a stroll on your way to or from the beach.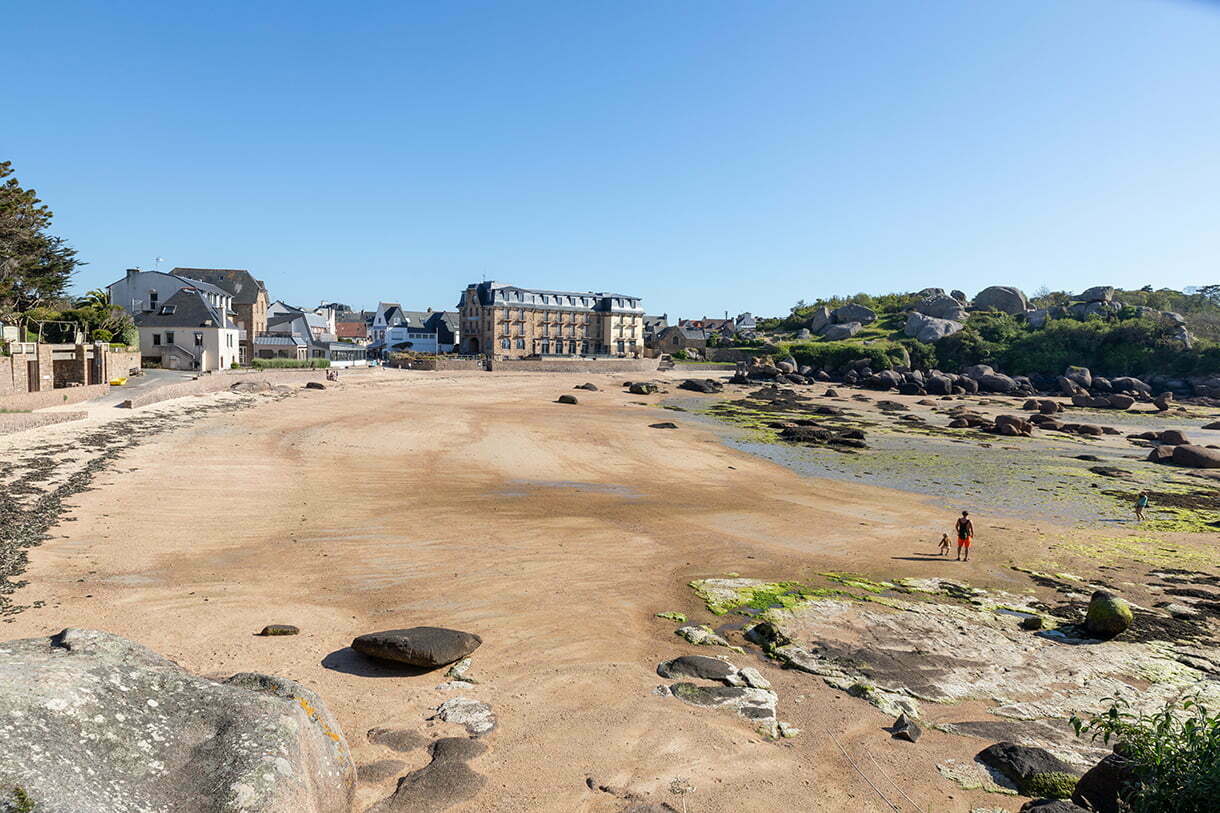 Information
Address: Saint-Guirec beach, Ploumanac'h, 22700 Perros-Guirec, Brittany
Distance from the house: 7 km
Dogs: forbidden in high season (authorized from November 15th to March 15th)