Toeno beach, the shore for dogs and standing stones!
At first glance, only dog owners or megaliths lovers will come to set foot in this part of the coast. The place does not lack of interest though and offers a nice view on Milliau island.
A haven of peace for our furry friends
Once one of the rare beaches in the area to accept dogs all year long, this one now joins the anti-dogs lot during the high season. You will have to wait for the flow of tourists to leave to enjoy it with doggie. The sand is quite rough but nicely colored. The rocks on the sides will also offer puddles for children to look for the life left there by the tide. An enjoyable moment for the whole family!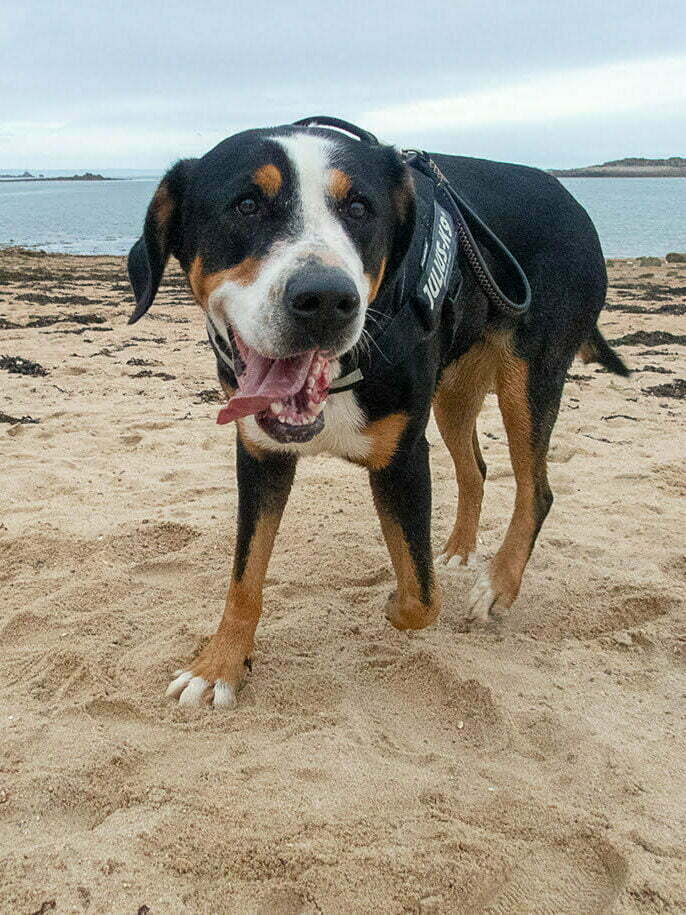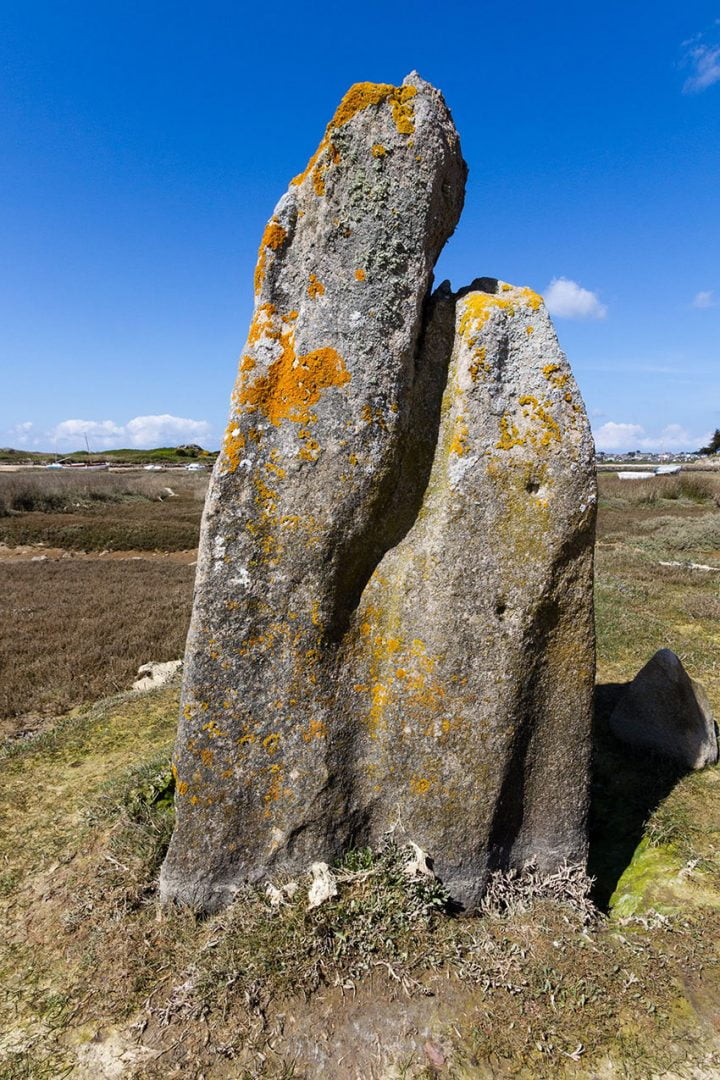 An unusual standing stones duo
Just before the beach, do not miss the Toeno standing stones. Partially immersed at spring tides, one stands proudly while the other is lying on the ground. Memories of a time when the sea level was lower and men were already living here.
Easy access but poorly indicated
On the D788, coming from Perros-Guirec, watch for the small Toeno sign on the right of the road, just after the shipyard. At the end of the path, you can leave your vehicle at the small car park.
Information
Address: Chemin du Toeno, 22560 Trebeurden, Brittany
Distance from the house: 12,7 km
Dogs: forbidden in season, authorized in winter