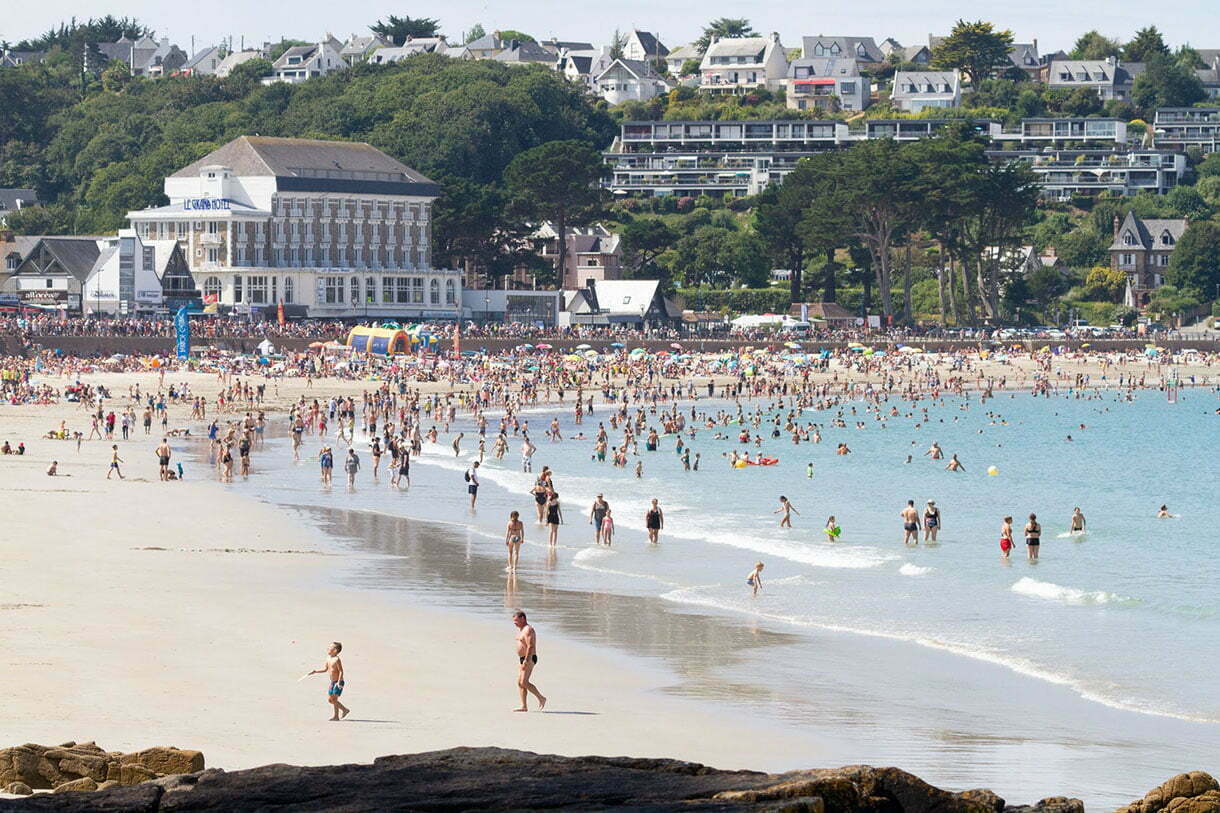 Address: Plage de Trestraou, boulevard Joseph Le Bihan, 22700 Perros-Guirec, Brittany, France
Distance from the house: 3.9 km
Dogs: forbidden in high season (authorized from November 15th to March 15th)
Trestraou, from the sandy beach to the seaside shops
The most famous beach of Perros-Guirec, or even of the Cotes d'Armor, Trestraou offers a wide range of activities. Those who love the sea will be able to sign up for nautical activities or simply watch others practice them while basking on the sand! And after so much effort, there is nothing like an ice cream, a coffee or a real meal in one of the restaurants on the waterfront, while writing a postcard bought next door. But you can also play your holidays money at the casino or watch a movie at Les Baladins!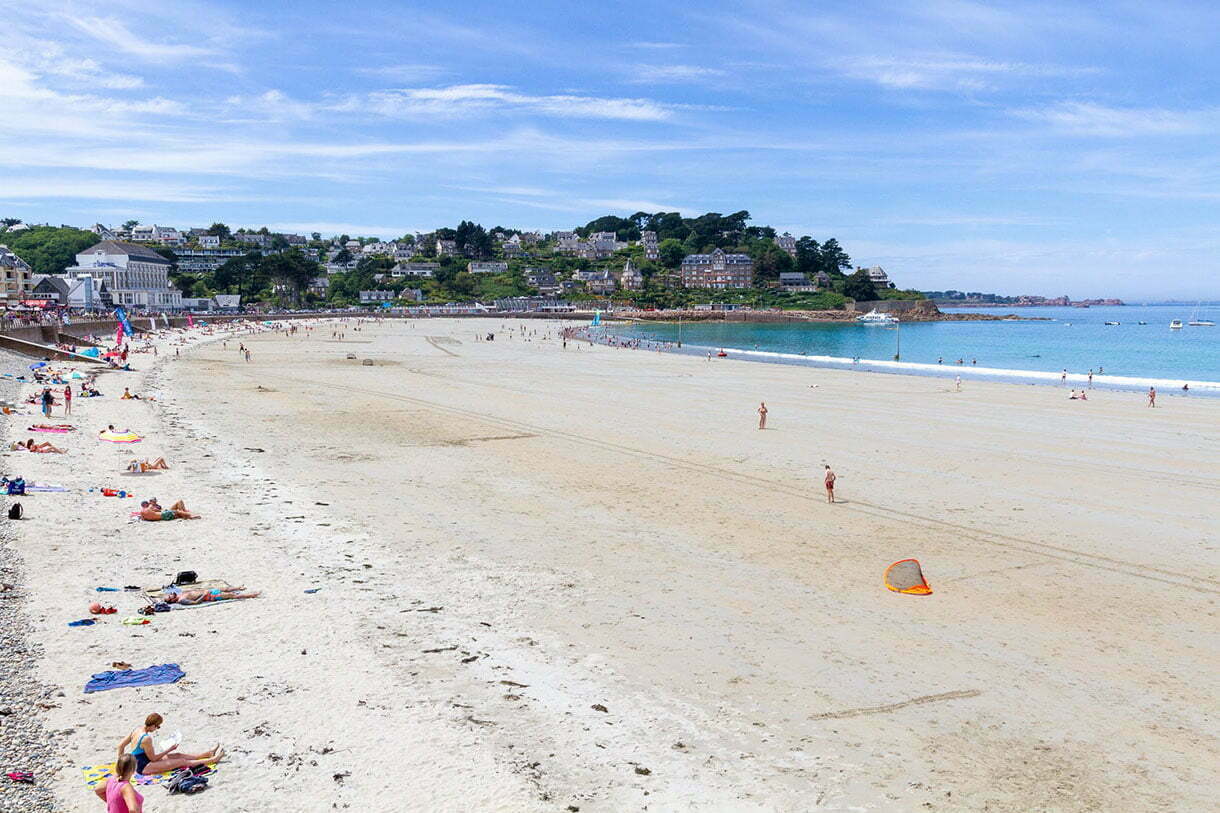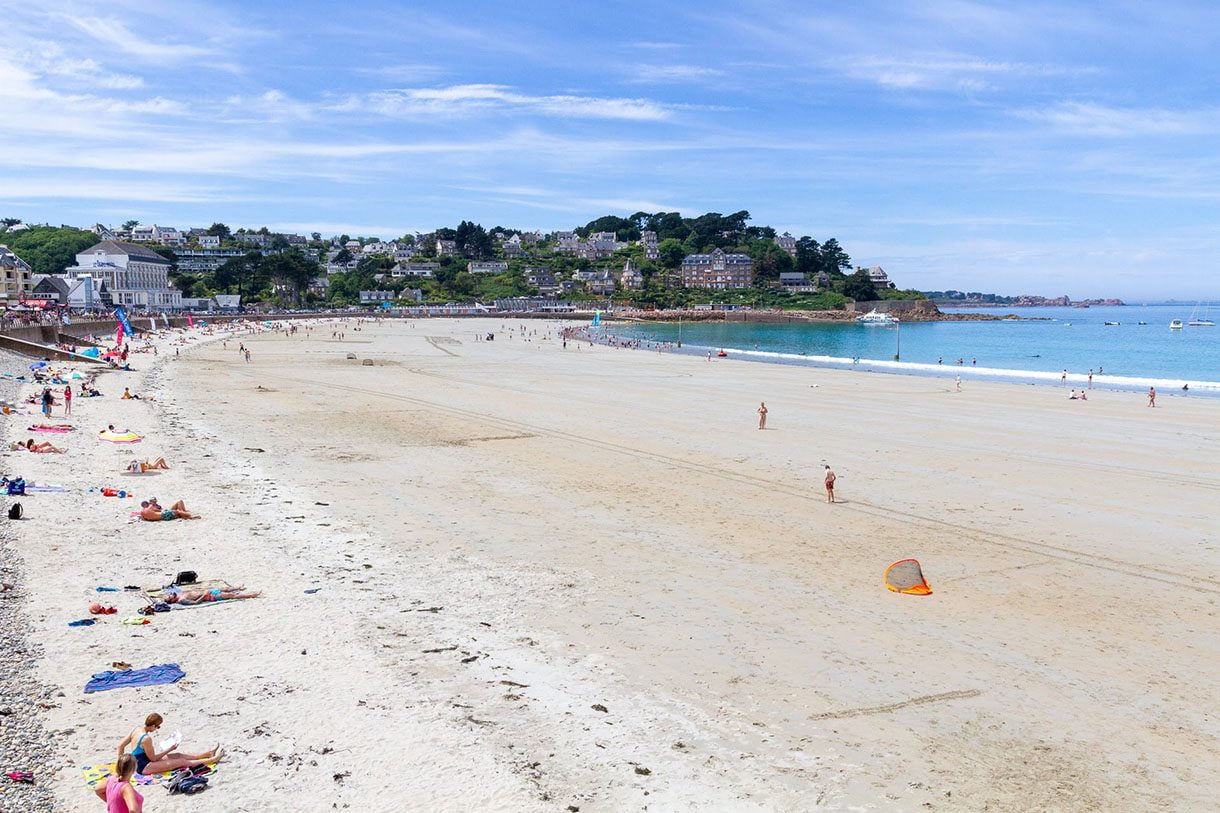 Activities galore for all types of audiences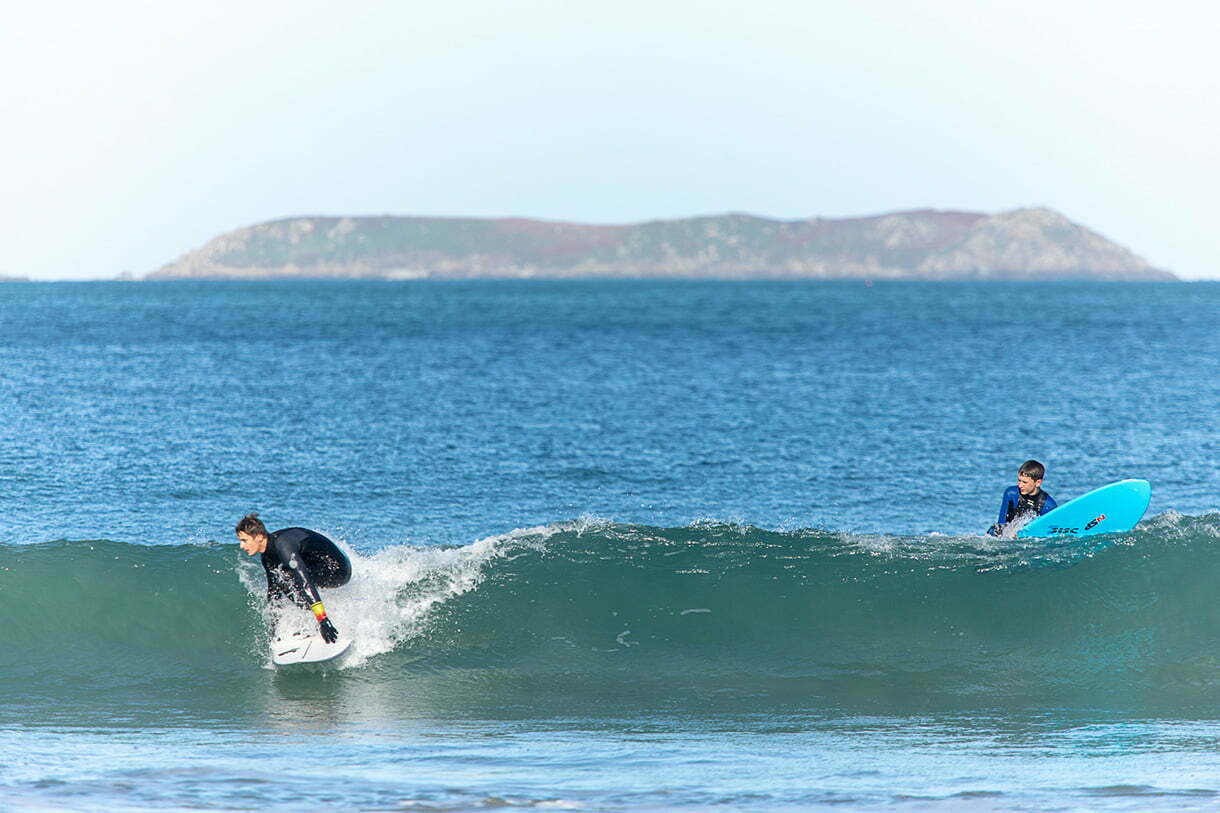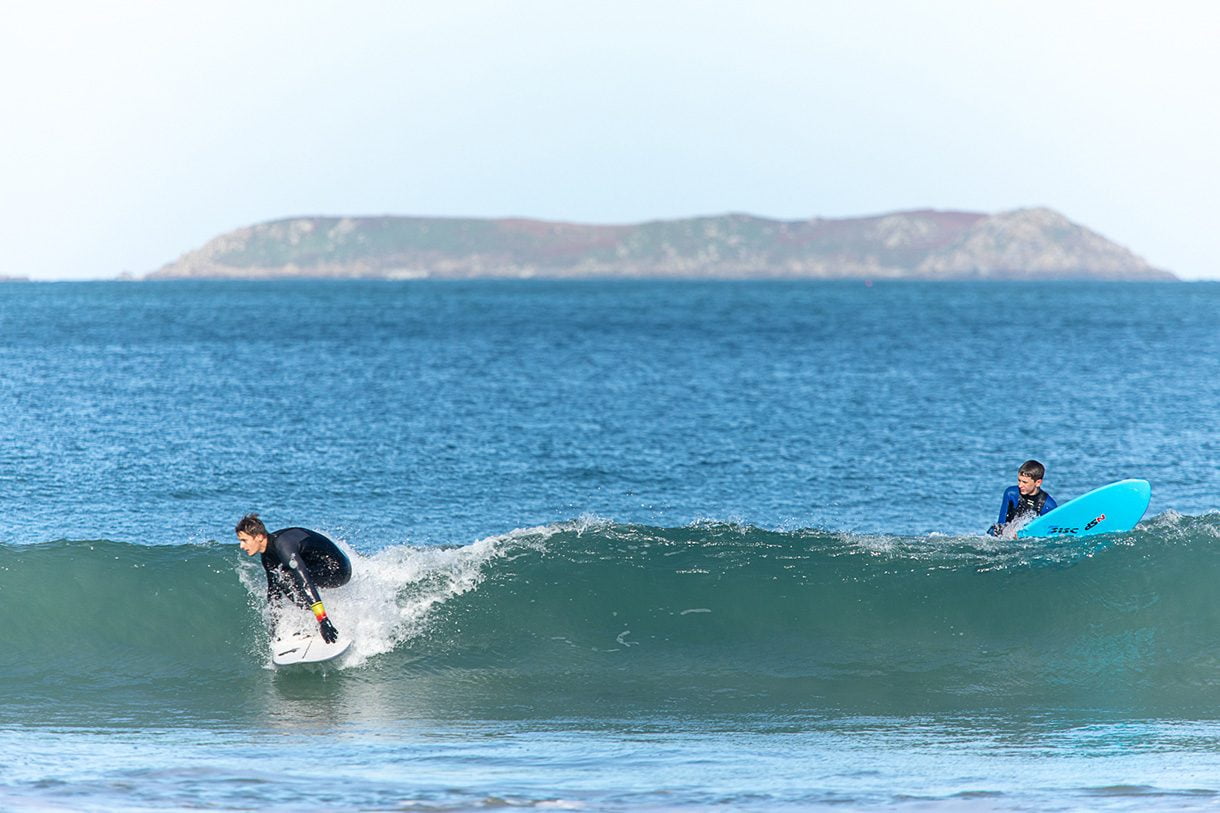 With a kilometer long of white sand, you will certainly want to dip your toes in the water while admiring the Seven Islands archipelago, located 8 km straight ahead. But if you manage to get tired of this incredible view, you will find in Trestraou many activities to stretch your legs.
Water sports for all ages
In addition to the classic sea bath (no, it's not that cold!), the nautical centre and the surf school offer to discover or improve in sailing, surfing, stand-up paddle, kayak, sea walking, but also rent gear. To keep the youngest ones busy in summer, parents can also entrust their offspring to the porpoise club and enjoy a little romance while they play under guard with their holiday buddies.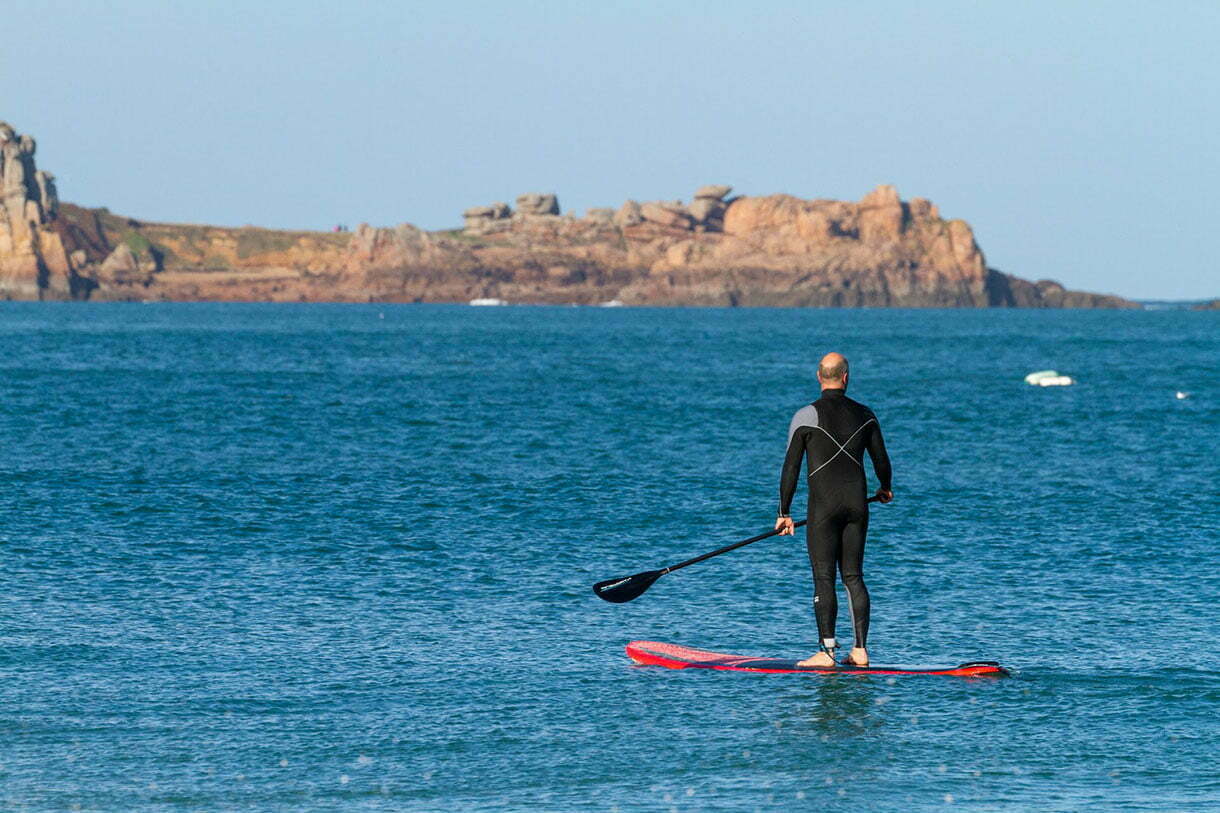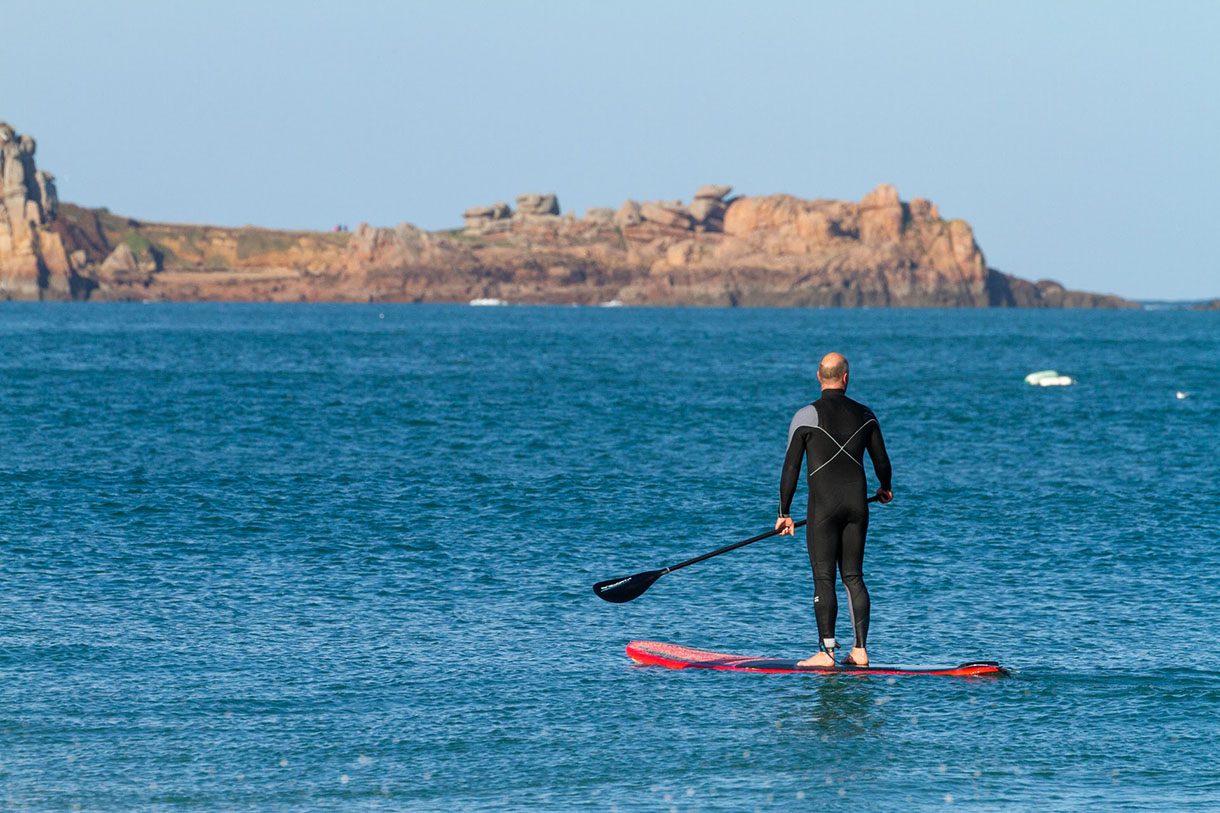 A good starting point for many strolls, on foot or by boat
Not to be missed during your stay in Perros-Guirec: the excursion to the 7 islands reserve. The ferries of Armor Navigation at the end of the beach leave frequently and take you for different routes according to your preferences. An unforgettable sea trip!
Back on the ground, the beach of Trestraou is also a good starting point to begin the popular hike, part of the GR 34, called "Customs officers trail". The path will take you to the famous Mean Ruz lighthouse in Ploumanac'h while displaying breathtaking scenery along the way.
Entertainment all year long and full stomachs
If summer is particularly full of events such as the Festives in July or the Patrouille de France air show in August, you will find something to do all year. For example, the casino and cinema are open all year round. To find out what's going on while you are there, you can have a look at Sortir en Bretagne or Le Cri de l'Ormeau.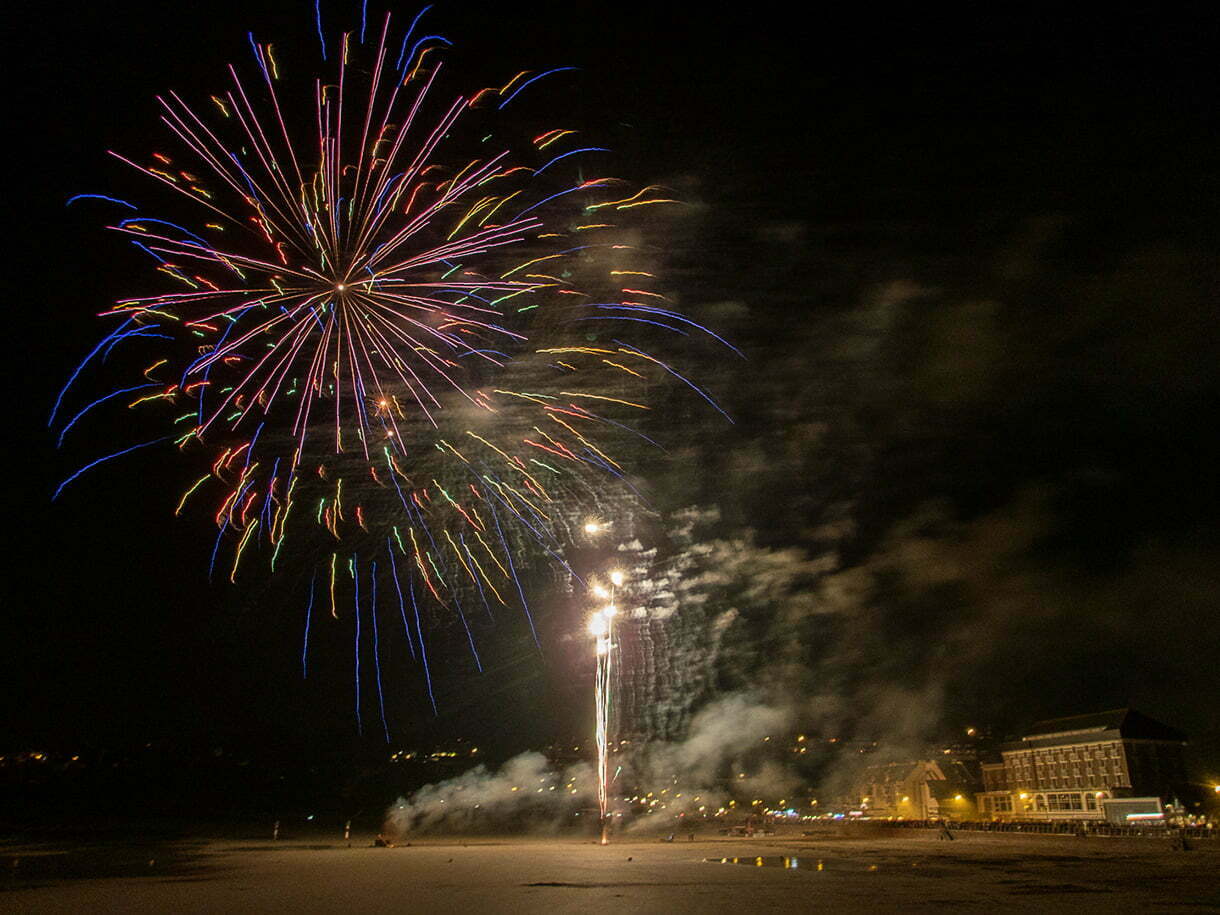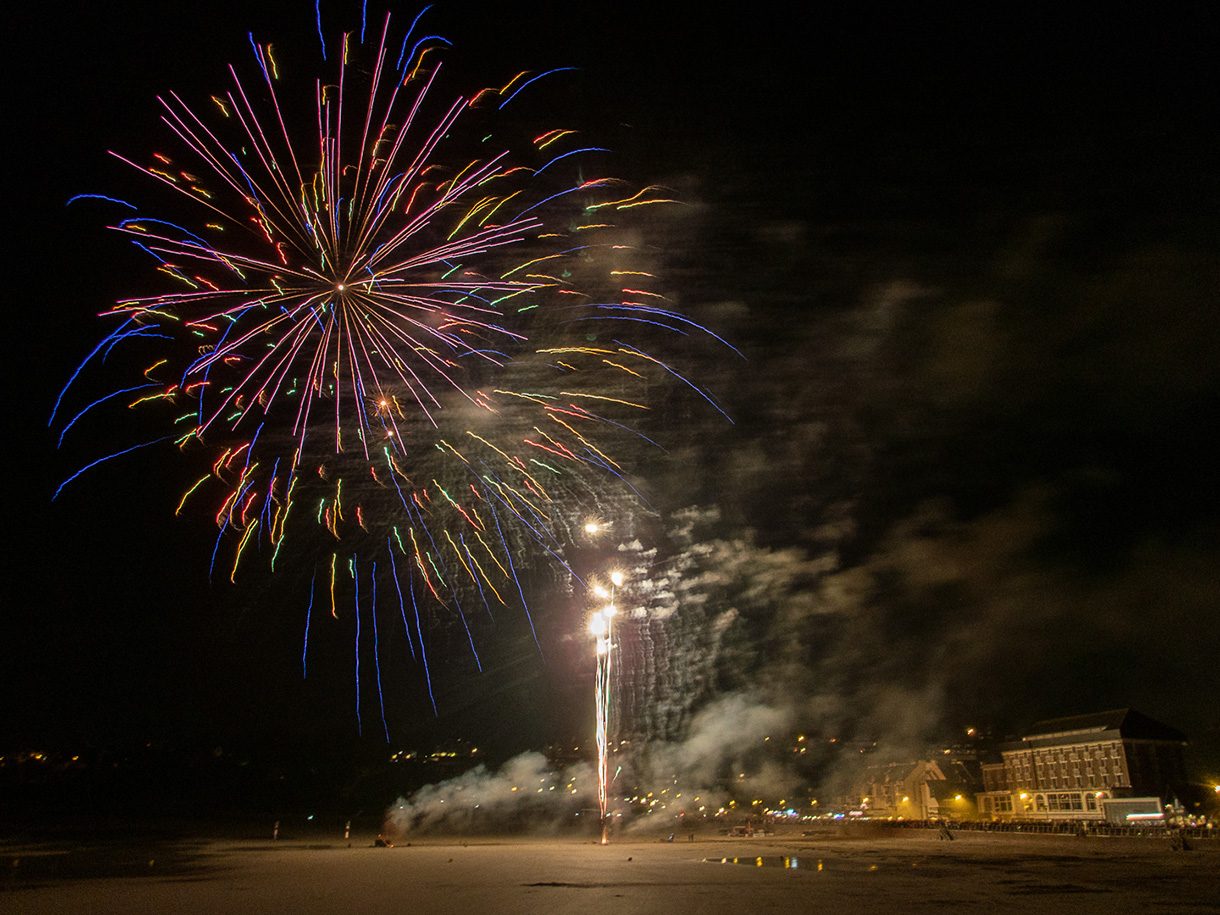 A beach closely watched in summer, a little less off season
Perros-Guirec city website will give you day-to-day information about the quality of bathing water, weather and tide times. The water quality is generally good but watch the flag well before going for a dip. If it's green, go for it! If it's red, stay on the edge watching the waves. Tip: the water is less cold at high tide, but there may be less room to spread your towel 😉 Finally, in case of glitch (there are occasionally greater weever, a venonous fish), a first aid station is in the center from the seafront. Civilian rescuers and police officers can help but also reprimand you if you do not respect the prohibitions such as dogs or alcohol.