Antiquity
Outdoor culture.
What is the Hogolo?
Behind this funny name are hidden Gallo-Roman baths, because old stones in Brittany are not only prehistoric but also from that era! Built in the first and second centuries, the buildings were abandoned in the third century before being covered by the dune until 1892 when the site was discovered by chance. It has remained fairly confidential until recently since visitors can access it only since 1992.
The different components of antique baths, such as the cold room, the hot pool or the heating system, are still recognizable and identifiable thanks to explanatory panels (in English!).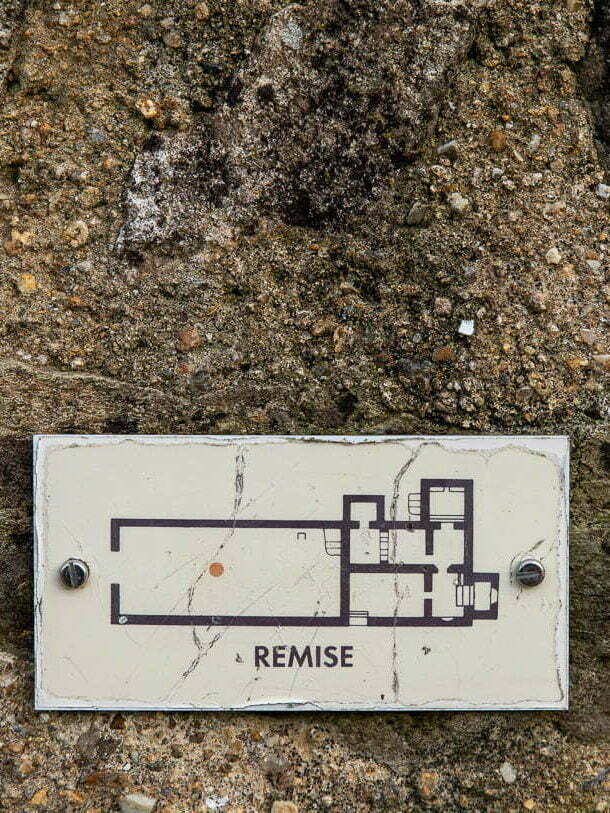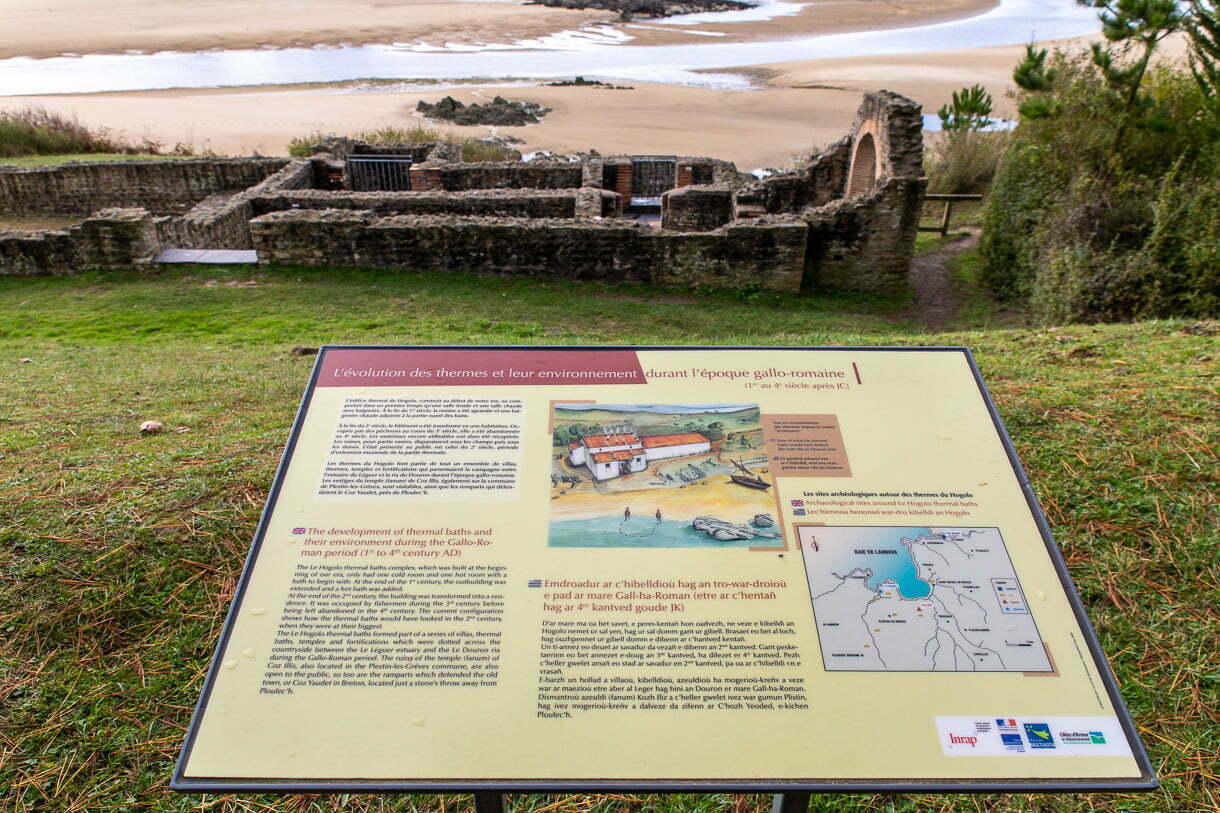 A stunning view
The Romans have shown a certain taste for the location because the place feels very relaxing. Indeed, the baths overhang Porz Morvan cove, where the Douron river flows into the Channel, offering a particularly pleasant view. So nice that it is also on the GR 34 hiking trail.
Information
Address: 974 Route de la Corniche, 22310 Plestin-les-Grèves, Brittany
Distance from the house: 25 km
Dogs: authorized