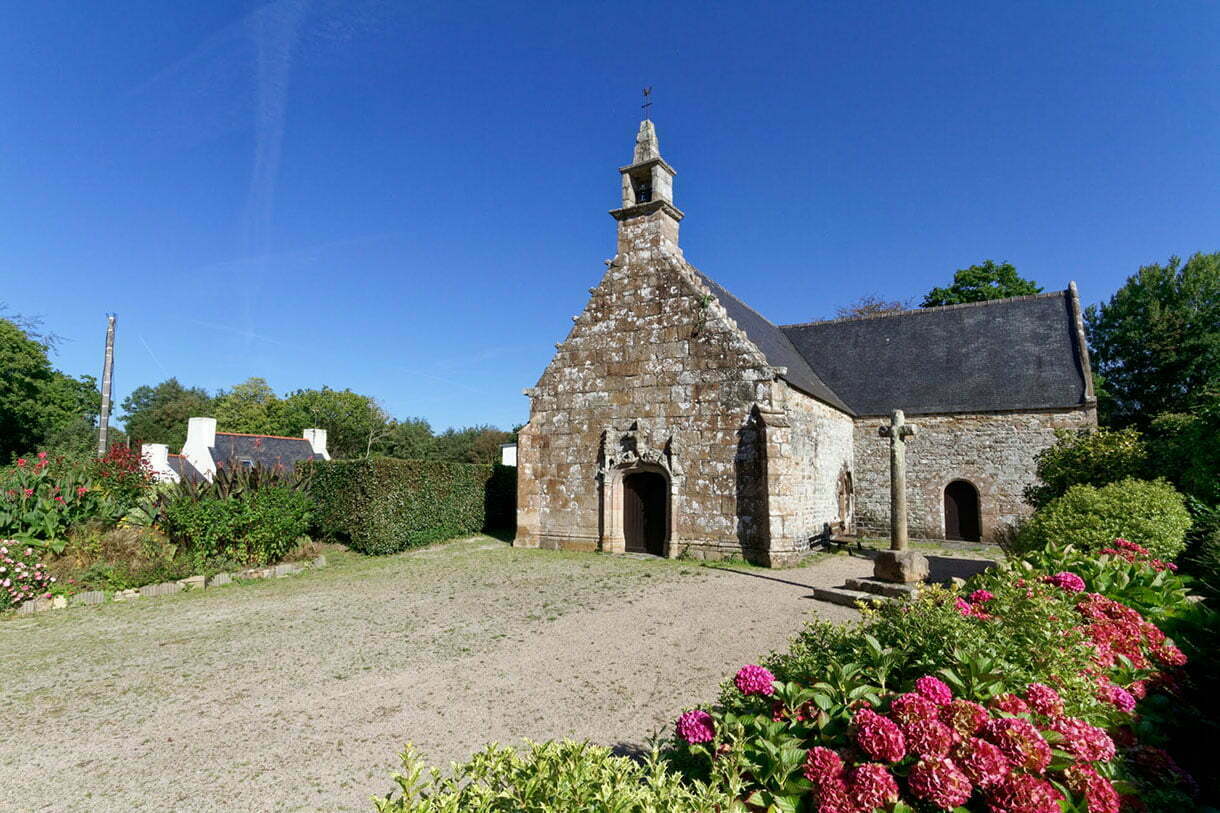 Address : 9 Rue de la Chapelle de Saint-Méen, 22700 Saint-Quay-Perros, Brittany, France
Distance from the house: 2 km
A chapel…
Even older than the village church since it dates from 1538, the old seigniorial chapel of Saint Meen is a granite building in Gothic style. Surrounded by flowers including hydrangea beds and with an architecture typical of the Tregor area, you will certainly remain under its spell.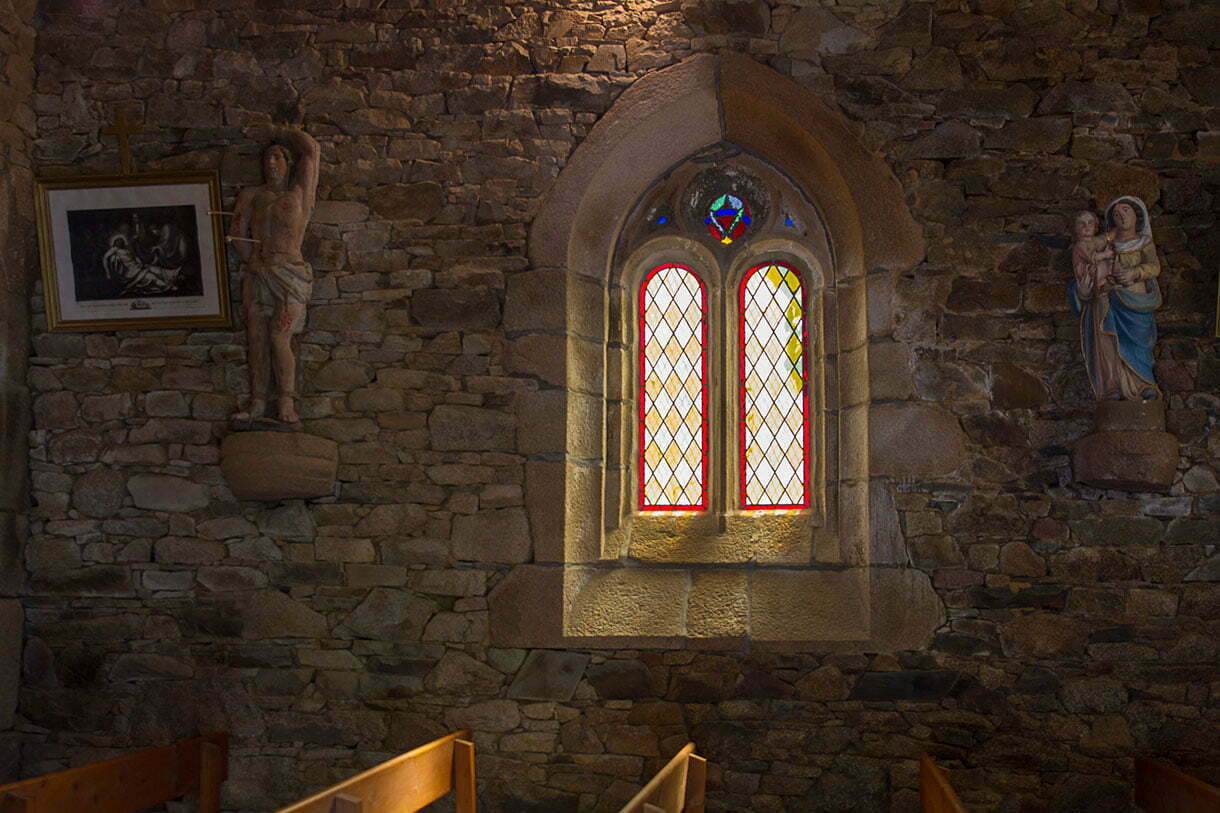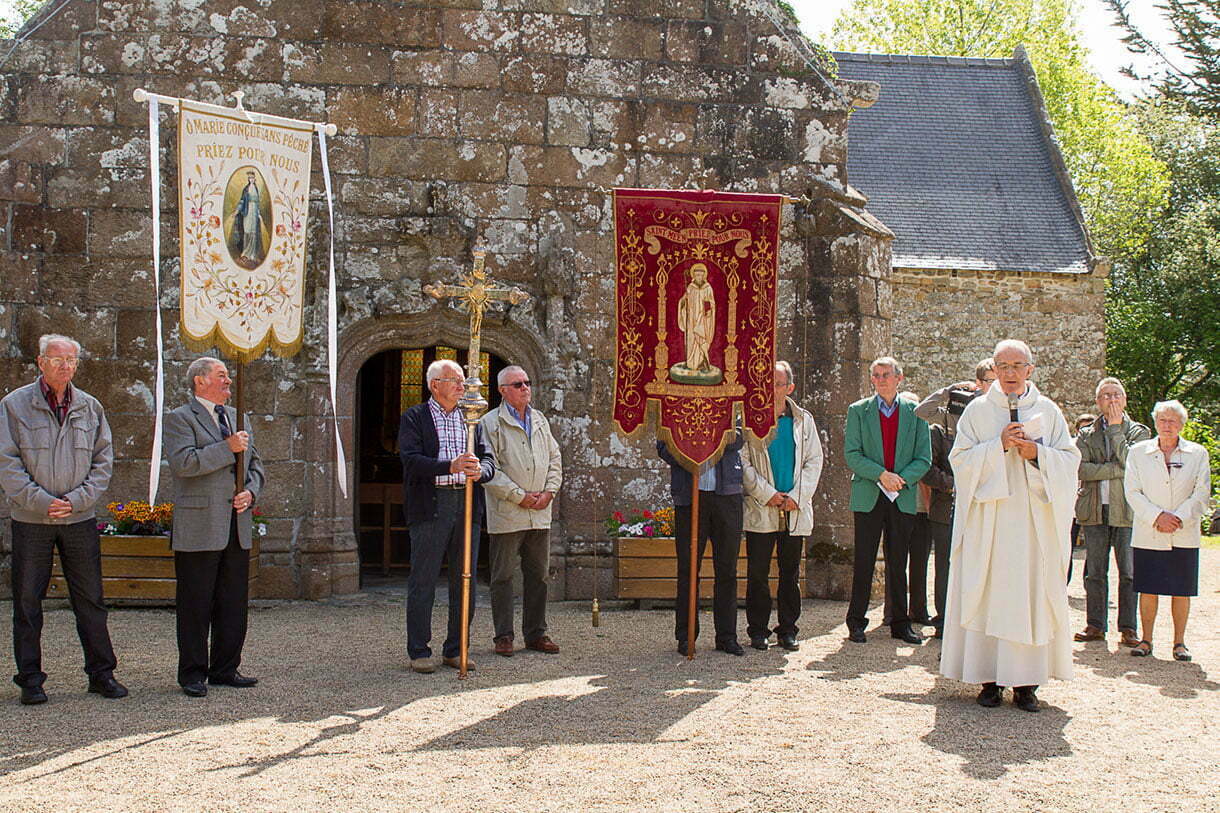 … a saint
Disciple of St. Samson in the sixth century, Saint Meen is invoked to cure skin diseases, especially scabies and eczema. A fountain is also dedicated nearby. His relics are a few kilometers away, in the town church. Pardon is celebrated in early June, on Whit Monday. It is now a rare opportunity to attend a Mass in these walls.
More information on the heritage and history of the town on the town hall website.