The gem
Farniente vs sport.
A large sheltered and well oriented beach
The great beach of Trebeurden is always crowded in summer. It is the only one in the area southwest oriented, protected from the north winds by the natural relief, making it the warmest place for sunbathing or swimming. A good reason for traders to settle and offer visitors what they need. You will find everything you can expect from a busy beach (amenities, restaurants, activities for children…).
In summer as in winter, an unmissable visit
As on most beaches in the Cotes d'Armor, you will find here a soft and light sand in which to wriggle toes finally free! In summer, it is the best place to swim. Unfortunately, everyone knows it, as shown by the traffic jams to get there in high season… In winter, it remains less exposed to winds than other beaches and doggie is allowed to set paw if he is kept on a leash. It is in any case a place not to be missed for a day with family or friends.
Not just a beach, also a good starting point for a walk
If the immediate surroundings are a little built, one does not need to walk very far to reach more wilderness. Start stretching your legs crossing the one kilometer long beach. If this is not enough, the GR 34 hiking trail passes here too, allowing you to continue walking on the famous "customs trail".
As far as we are concerned, we particularly enjoy going to Milliau island, at the northern end of the beach, or simply crossing the car park to have a look at the boats in Trebeurden harbour and to Molene Island.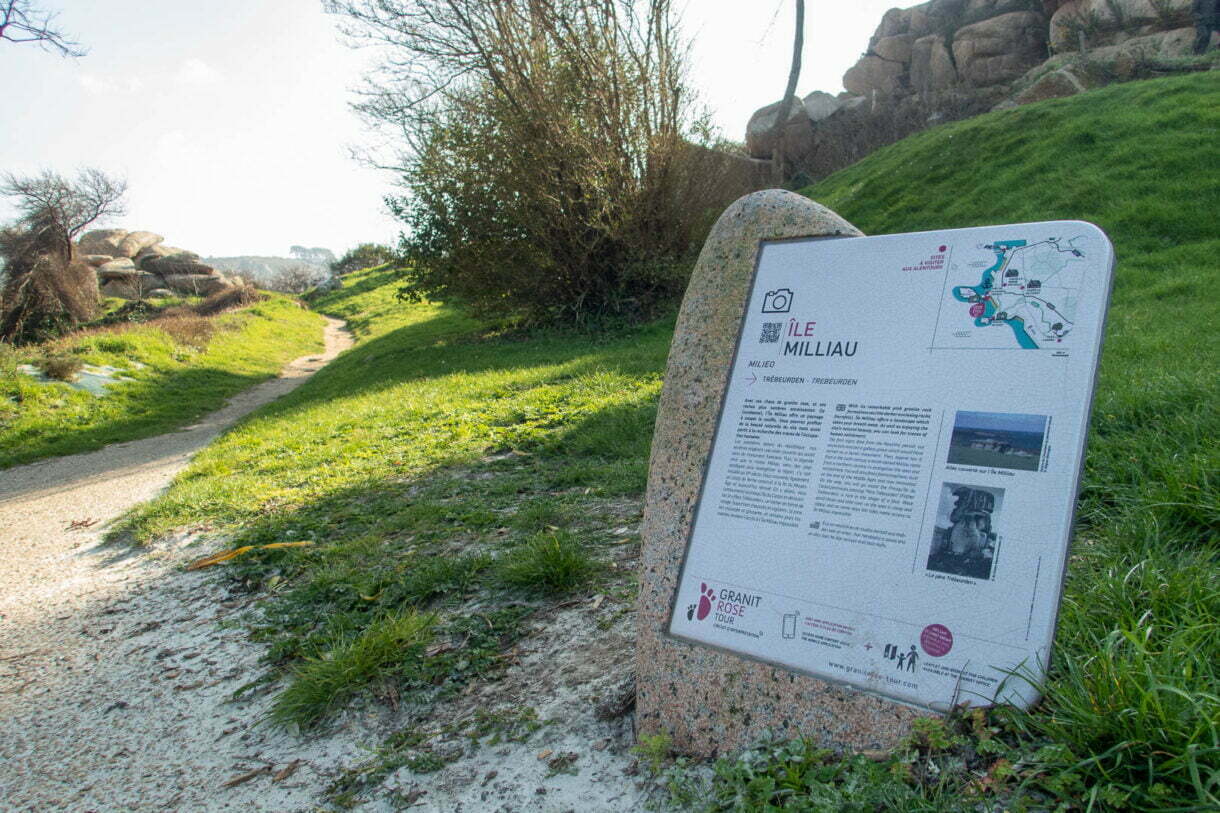 Information
Address: Tresmeur beach, Rue de Trozoul, 22560 Trebeurden, Brittany
Distance from the house: 14,4 km
Dogs: forbidden from June 1st to September 30th, autorized on a leash from October 1st to May 31st